The notion that a lawyer should run after a client for case became an old fashion now. The black and white image of this profession has completely transformed into a most sought after job in India. Legal profession opens up various opportunities to law aspirants. Plus two students who are interested in law can take up the profession of law or LLB once they complete their 12 th standard. To get admission for LLB in India's premier law university, an entrance exam at the national level is being conducted every year which is known as CLAT. Bangalore national law school which was instituted in the year 1988 is the first national law school in India. Today there are 21 national law schools across the country. To get admission for LLB in these national law school one has to clear CLAT.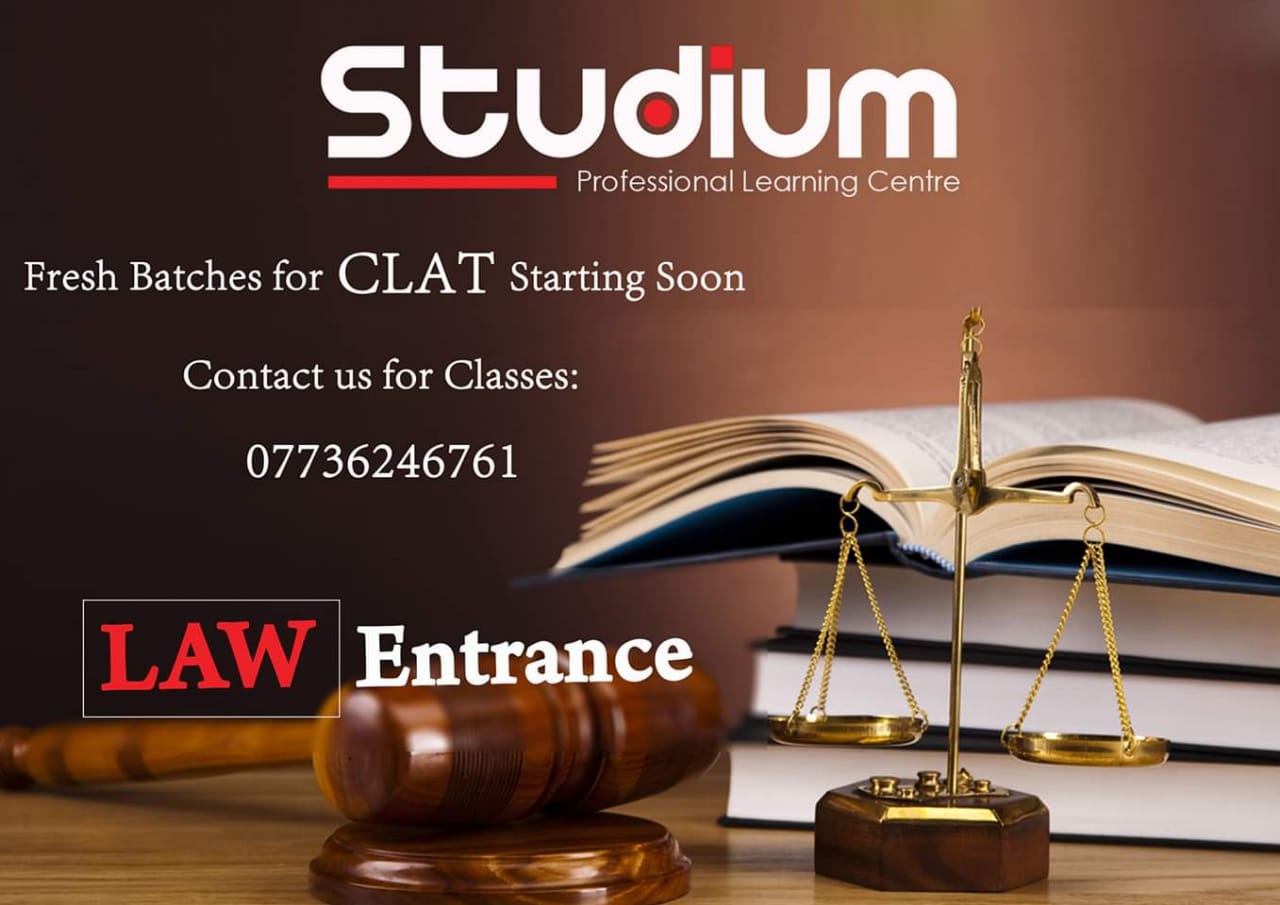 Every year the number of students appearing for CLAT has tremendously increased. The number was increased to 75000 in the year 2019 from 8000 in the year 2008. Students who passed plus two/ appearing can appear for CLAT entrance exam.
The aim of studying law was to practice as advocate earlier which was completely changed now due to various opportunities opened up in this profession in the field of banking, corporate and allied services. "Now law graduates find jobs at the company and various industries as a law officer, consultant, and adviser with huge salary made this profession more attractive" as is quoted by Rasal, a final year LLB student at NUALS. Students at national law schools are recruiting at multinational companies through campus recruitment.
How CLAT?
CLAT comprised of 200 questions with the exam being conducted online with a duration of two hours. English, legal aptitude, elementary maths, logical reasoning, and current events are the subjects for CLAT. There is negative marking for the wrong answer.
When to apply?
Notification for CLAT shall be issued in the month of January where the exam will be conducted in the month of 2nd week of May. For More information https://clatconsortiumofnlu.ac.in/